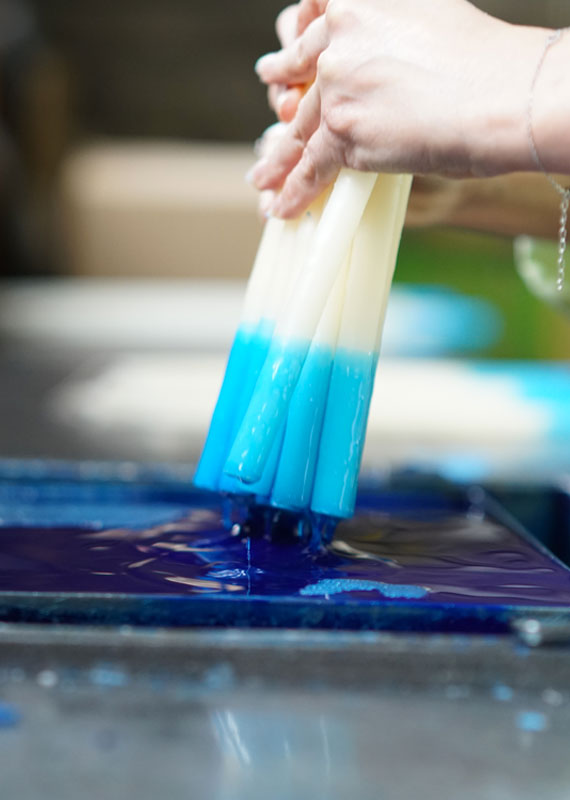 Ciergerie de Lourdes
A LIVING HERITAGE
TRADITIONAL KNOW-HOW
Since 1928, Ciergerie de Lourdes has made and marketed different ranges of altar candles, votive night lights, candles and accessories for all places, all religious events and all ceremonies: births, weddings, baptisms, communions, ceremonies and religious holidays...
OUR ALTAR CANDLES ARE MADE
IN THE TRADITIONAL ARTISANAL WAY
Ciergerie de Lourdes is the only company to make altar candles in Lourdes. Our altar candles are still made in the traditional, artisanal way today.

This is why Ciergerie de Lourdes has been certified Entreprise du Patrimoine Vivant (living heritage company).

THE LOURDES ALTAR CANDLE IS UNIQUE AND CONVEYS A PERSONAL MESSAGE
For each pilgrim, sick person or visitor and for Christians around the world, for more than 100 years Lourdes altar candles have symbolised an intention, a wish or a thanks. This is why our altar candles are unique: each of them represents an intention to pray and conveys a personal message.
more informations