Getting to know us
THE KNOW-HOW OF CIERGERIE DE LOURDES
Fabrication artisanale
Ciergerie de Lourdes today employs fifteen or so people. Production, even if it is assisted, remains artisanal. Know-how has been passed down since 1928.
PRODUCTION OF DEVOTIONAL ALTAR CANDLES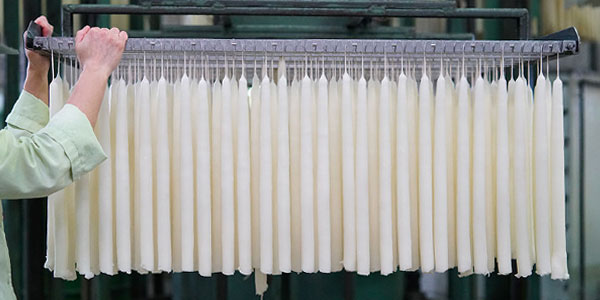 Soaking Technique : The wick maintained vertically on a frame is dipped several times into a bath of paraffin at a constant temperature until the sought-after size is obtained. The blue base is a reminder of the Marian symbol.
PASCHAL CANDLES AND ALTAR CANDLES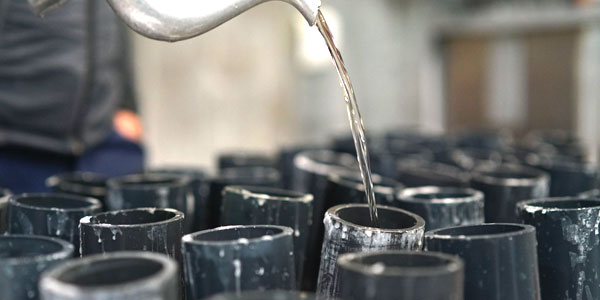 Moulding Technique : different sized moulds are filled with liquid paraffin allowing large sizes to be manufactured.